Posted on February 4, 2012
Filed Under Bloggers, Women | Comments Off on WE'RE LOOKING FOR BLOGGERS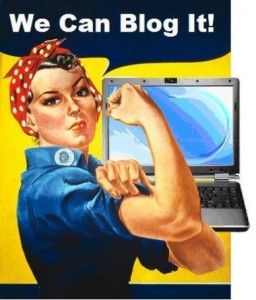 It has been a long while since we posted last. We hate to let this site go but, it just became difficult to keep up on my own. A site for women about women with an LGBT. political. art slant is much needed. if there are any bloggers out there who would be interested in contributing please contact us.
Posted on March 2, 2010
Filed Under Finance, New York, Politics, Women | 1 Comment
Like the Soul to Soul lyrics: "Back to life, back to reality Back to the here and now yeah!"
Wheew, I've been gone for some time but you haven't been forgotten. Spring is in the air, a new beginning.
It's been a few tough months. Lots of folks are struggling. Many friends have lost their jobs. Others struggling with the aftermaths of natural disasters. It is a time to recognize and come together.
Here in New York, sometimes it's difficult to recognize that we are in a depression. The restaurants are busy, theaters are full, tourists are shopping. But, if you pay close attention, it's not hard to notice that something is amiss. There are more and more "For Rent" signs on storefronts. The much loved and needed mom and pop shops can no longer survive. I lost so many of my favorite spots last year due to rent increases. The local coffee shop in the West Village, where students, local neighbors and low key celebrities would congregate over yummy pea soup and burgers, my healthy food market, my fave bistro for Steak Frites, the hole in the wall bar with the awesome jukebox…all gone. Unfortunately, these spaces will be replaced by big corporate retail or fast food chain restaurants. They are the only ones that can afford the exorbitant rents.
We have a "new" President that promoted change. He has been in office just over a year now. We are still in Iraq and Afghanistan, we are still arguing over health care, we still have same sex marriage conflicts. According to Politifact, Mr. Obama has delivered on 96 campaign promises, compromised on 33, broken 16, and is working on 272 of the 500 promises he made during his campaign. I have my fingers crossed that he won't let us down.
Posted on August 25, 2009
Filed Under Entertainment, Feminisim, Music, Women | 1 Comment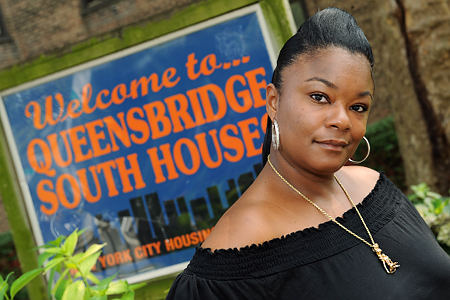 Twenty-five years after the first queen of hip-hop was stiffed on her royalty checks, Dr. Roxanne Shante boasts an Ivy League Ph.D. – financed by a forgotten clause in her first record deal. "This is a story that needs to be told," Shante said. "I'm an example that you can be a teenage mom, come from the projects, and be raised by a single parent, and you can still come out of it a doctor."
Her prognosis wasn't as bright in the years after the '80s icon scored a smash hit at age 14: "Roxanne's Revenge," a razor-tongued response to rap group UTFO's mega-hit "Roxanne, Roxanne."
The 1984 single sold 250,000 copies in New York City alone, making Shante (born Lolita Gooden) hip hop's first female celebrity.
She blazed a trail followed by Lil' Kim, Salt-N-Pepa and Queen Latifah – although Shante didn't share their success.
After two albums, Shante said, she was disillusioned by the sleazy music industry and swindled by her record company. The teen mother, living in the Queensbridge Houses, recalled how her life was shattered.
"Everybody was cheating with the contracts, stealing and telling lies," she said. "And to find out that I was just a commodity was heartbreaking."
But Shante, then 19, remembered a clause in her Warner Music recording contract: The company would fund her education for life.
She eventually cashed in, earning a Ph.D. in psychology from Cornell to the tune of $217,000 – all covered by the label. But getting Warner Music to cough up the dough was a battle.
"They kept stumbling over their words, and they didn't have an exact reason why they were telling me no," Shante said.
She figured Warner considered the clause a throwaway, never believing a teen mom in public housing would attend college. The company declined to comment for this story.
Shante found an arm-twisting ally in Marguerita Grecco, the dean at Marymount Manhattan College. Shante showed her the contract, and the dean let her attend classes for free while pursuing the money.
"I told Dean Grecco that either I'm going to go here or go to the streets, so I need your help," Shante recalls. "She said, 'We're going to make them pay for this.'"
Grecco submitted and resubmitted the bills to the label, which finally agreed to honor the contract when Shante threatened to go public with the story.
Shante earned her doctorate in 2001, and launched an unconventional therapy practice focusing on urban African-Americans – a group traditionally reluctant to seek mental health help.
"People put such a taboo on therapy, they feel it means they're going crazy," she explained. "No, it doesn't. It just means you need someone else to talk to."
Shante often incorporates hip-hop music into her sessions, encouraging her clients to unleash their inner MC and shout out exactly what's on their mind.
"They can't really let loose and enjoy life," she said. "So I just let them unlock those doors."
Shante, 38, is also active in the community. She offers $5,000 college scholarships each semester to female rappers through the nonprofit Hip Hop Association.
She also dispenses advice to young women in the music business via a MySpace page.
"I call it a warning service, so their dreams don't turn into nightmares," she said.
Hip-hop mogul Russell Simmons said Shante is a shining role model for the rap community. "Dr. Shante's life is inspiring," Simmons said. "She was a go-getter who rose from the struggle and went from hustling to teaching. She is a prime example that you can do anything, and everything is possible."
keep looking »