Posted on November 24, 2008
Filed Under Gay/Lesbian, Politics, Women | Comments Off on Chicago Business Woman to be White House Social Secretary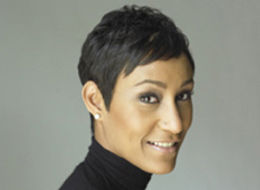 Prominent Chicago businesswoman Desiree Rogers will be named the White House social secretary, according to a series of news reports. The 49-year-old Harvard MBA will be the first African-American to hold the post.
Ms. Rogers recently served as President of Social Networking for Allstate Financial, LLC. Ms. Rogers served as the first female and first Black President of Peoples Gas and North Shore Gas, now divisions of Integrys Energy Group. She is also a mother (of one daughter Victoria), a political fundraiser, and highly active on the Chicago Social Scene.
She earned a MBA from Harvard University and a BA in political science from Wellesley College. She is consistently named one of the 50 most powerful Black business women by Black Enterprise. Celebrated for her great sense of style and business acumen, Rogers has also been featured in Vogue Magazine
Comments