Posted on January 30, 2009
Filed Under Bloggers, Feminisim, Sex, Women | Comments Off on Why I'm Selling My Virginity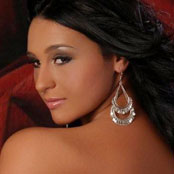 By Natalie Dylan, seen on The Daily Beast
When I put my virginity up for auction in September, it was in part a sociological experiment — I wanted to study the public's response. Now it seems that the tables have turned, and the public is studying me.
I'm a 22-year-old woman who recently earned her Bachelor's Degree in Women's Studies, and soon I'll be entering a Masters Degree program in Marriage and Family Therapy. During the time in between, in addition to my regular 9-to-5, I've been exploring my upcoming thesis project: the value of virginity. To be more specific, I've put my own virginity up for auction on the Moonlight Bunny Ranch website, and I recently received my highest bid so far: a cool $3.8 million.
In addition to bids, however, I've also received an astonishing, sometimes unnerving, amount of media attention. Many of these reports have portrayed me inaccurately, however, so let me tell you what this is all about.
This all started long before September. In fact, it started in college, where my eyes were opened by my Women's Studies professors and fellow classmates. I came to understand the role of "woman" spanning culture and time. At the university level, I was given permission to think differently and form a moral code of my own design. College opened my eyes. Continue
Comments